Eleventh Annual Fredericton Model Railroad Show and
Sale is now in the books as another successful show.


This would not be possible without the public, our valued vendors, and our dedicated members and their families and friends, that participate on the front lines and behind the scenes, in putting the show on. The FMRR is grateful to everyone for making Saturday Dec. 1/18 a great day. Thank you all!
Next years show, Saturday, December 7, 2019.
FOUND; A member of the public turned in 2 packages they found, on the walkway outside, that had fallen out of someones parcels. If they're yours, then please contact me. Carroll
A few shots from this years show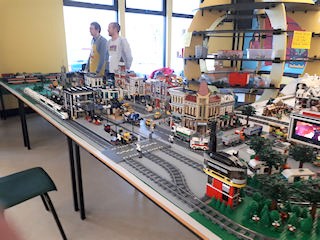 Site design by
Carroll Cameron


Site Navigation by

This site is wholly owned & operated by the
Fredericton Model Railroaders.
Have questions, comments, report a broken link, please contact
Carroll Cameron.